An incorporated unique damper that functions as both a counter damper and friction damper.
Patent-pending counter weight maximizes effect of the friction damper. Chatter is absorbed effectively and higher machining accuracy is achieved.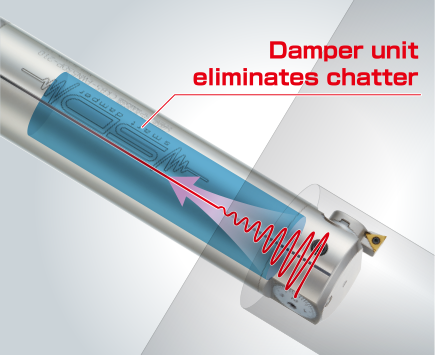 Comparison of oscillatory waveforms with and without dampers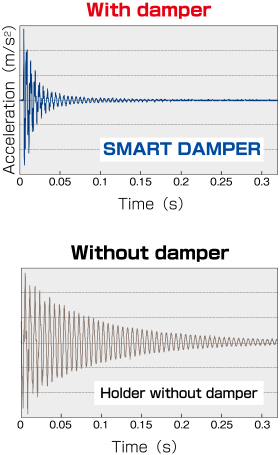 CK Boring Series
EWN BORING HEAD Type
Boring head with a built-in damper.
The EWN Boring Head functions are maintained, featuring integrated damper.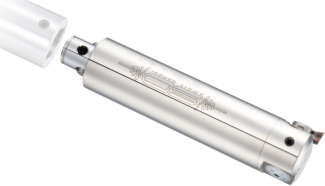 CK Boring Series
SW BORING HEAD Type
Boring head with a built-in damper.
Damper located closer to the cutting edge provides greater damping effect.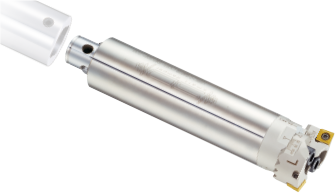 CK Boring Series
CK Extension Type
Just combine it with your standard CK Boring Head / CK Shank to achieve damping countermeasures.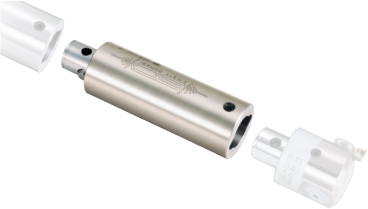 Finish Boring diameter: ø84
SMART DAMPER EWN BORING HEAD Type
With conventional tools, the work had to be turned over and machined from both sides, but using SMART DAMPER, it became possible to one pass machining.
In addition, even at the cutting speed of 300 m / min, the finish surface is beautiful without chatter, making it possible to high productivity.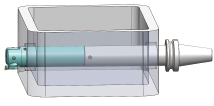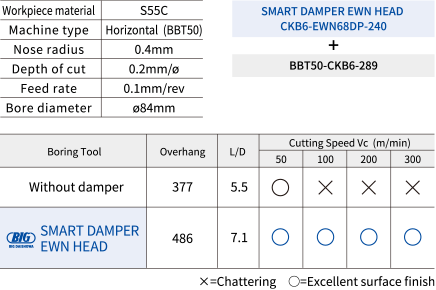 6 times higher boring efficiency with two times the depth of cut and three times the cutting conditions.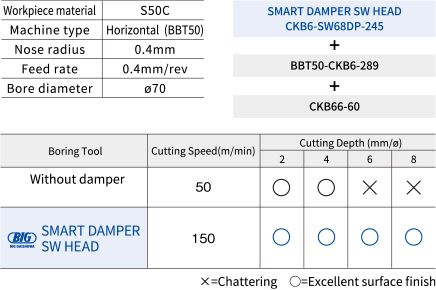 Face-Milling (Cutter dia.63)
FACE MILL ARBOR Type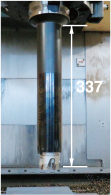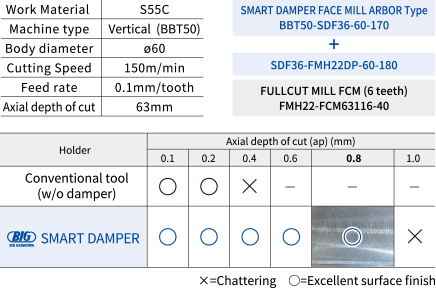 Internal finish turning (Bore dia: ø50)
SMART DAMPER BORING BAR